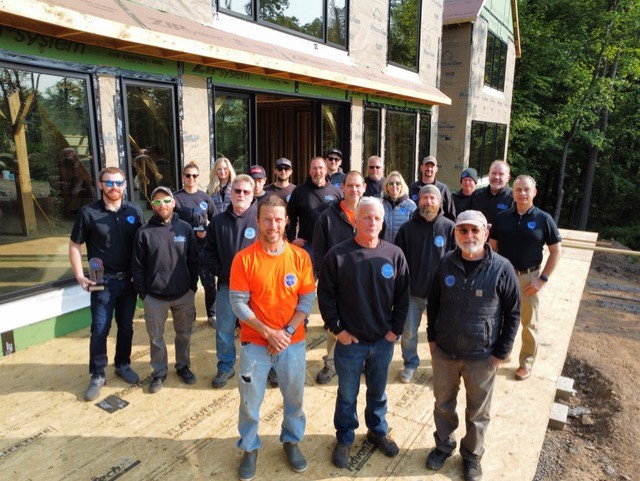 The full WSCB team Spring 2023 at the Apple Hill Barn conversion project
Worthington and Shagen Custom Builder is lead by Chance Worthington (left) and Steve Shagen (right).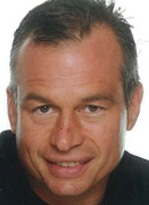 Chance J. Worthington
Began working part time and summers for his father when he was a teenager as a laborer on all aspects of new home building and renovation work. He attended Penn State and received his business degree with honors in 1990. He went on to Villanova Law School (Juris Doctor 1993), passed the bar exam and practiced for a large Philadelphia litigation firm. In 1995, his grandfather expressed his dying wish that the family business would continue, so he joined the company with his father and returned to Penn State Ogontz for several building technology courses at night. In 2001 his father fully retired and the company has continued to grow and prosper.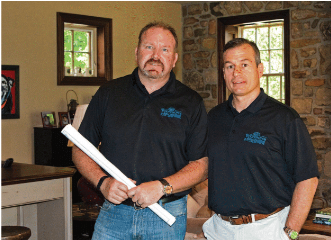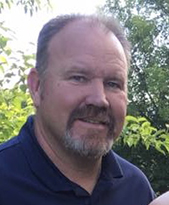 STEPHEN A. SHAGEN
Began working in the construction field continuously since his teenage years. In 1993 he began working for Bill Worthington and quickly rose up the ranks as a skilled carpenter and also as a leader and manager of the job sites he was on. In 1998 he was officially elevated to Lead Project Supervisor. In 2002 he was then named Vice President and directly responsible for all field operations. Steve is now a Principal and part owner of the company. He has had extensive experience with complex designs, aggressive schedules and successful owner/ contractor relationships. Steve and his team have directly managed all of our firm's ambitious projects.
About Worthington and Shagen Custom Builder
Now in our fourth generation as a family business, at Worthington and Shagen Custom Builder we build custom-crafted, extraordinarily detailed, and fine-finished new homes, renovations, restorations, and additions. Our clients' satisfaction is of the utmost importance to us, and we strive to capture our clients' personalities and desires in each home.
Based in the Philadelphia area, we are inspired by the rich architectural history of the region and blend the traditions of fine builders and craftsmen of the past with the modern luxuries of today.
Whether it's a new residence, a restoration or addition to an existing home, or the adaptive re-use of salvaged structures for residential purposes, every Worthington and Shagen home is unique and reflects the collaborative process among our staff and our clients.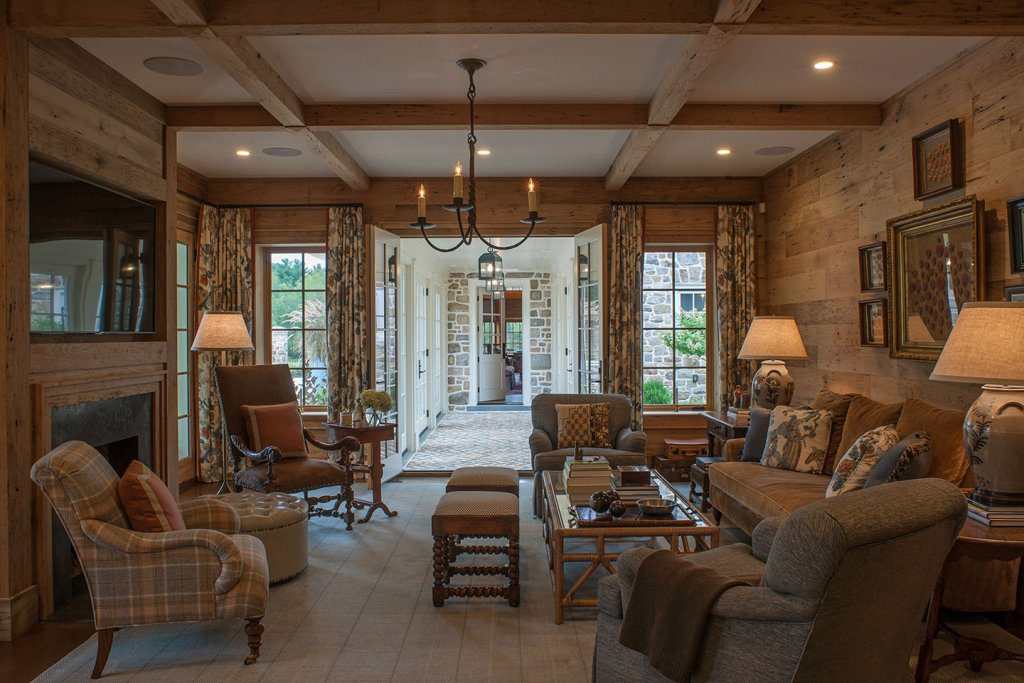 Mission and Why
Worthington and Shagen Custom Builder
Mission
We exist to deliver excellent projects that exceed customer expectations. We provide a great place to work and give back to community.
Core Values
Value
Excellence
Accountability &
Service
Why WSCB
• 2020 Winners of 8 HBA Synergy home building and remodeling excellence awards
• 7 Time winner Custom Home of the year
• 16 time winner Best Renovation. (Bucks and Montgomery County HBA awards 2004-2022).
• 95% of all new business driven by past satisfied customers or referrals
• Owners and lead carpenters have an average of 30+ years of experience that delivers excellence and peace of mind
• Average sub-contractor industry experience of 25+ years to ensure consistency and reliability
• Debt free stability ensures seamless project schedules with vendors and sub-contractors who are reliable and responsive
• Daily, on-site project supervision addresses and resolves potential project delays and challenges before they happen
• Systemized selection and production processes ensure on time and in budget completion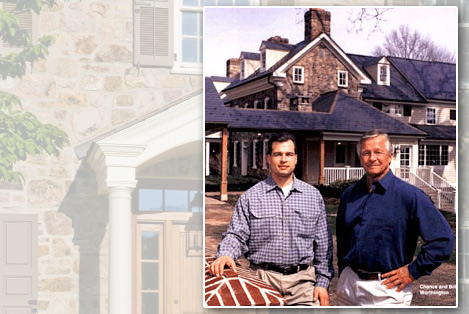 Shown are Chance Worthington (Left) and Bill Worthington (Right)
Founded in 1920 by William E. Worthington, we represent four generations of excellence in home building. Presidents, Chance Worthington and Steve Shagen of Worthington & Shagen Custom Builder, Inc., are furthering this tradition of excellence with an award-winning team of skilled craftsmen. Each home is a masterpiece achieved through sophisticated design sensibilities, command of the custom home building trade, and passion for creating, restoring, renovating, and embellishing one-of-a kind homes. We view each new project as an opportunity to further this almost 100-year-old legacy.