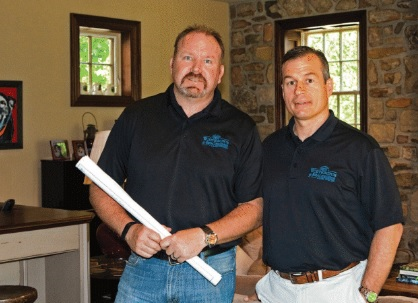 Worthington and Shagen Custom Builder is lead by Chance Worthington (right) and Steve Shagen 
About Worthington and Shagen Custom Builder
Now in our fourth generation as a family business, at Worthington and Shagen Custom Builder we build custom-crafted, extraordinarily detailed, and fine-finished new homes, renovations, restorations, and additions. Our clients' satisfaction is of the utmost importance to us, and we strive to capture our clients' personalities and desires in each home.
Based in the Philadelphia area, we are inspired by the rich architectural history of the region and blend the traditions of fine builders and craftsmen of the past with the modern luxuries of today.
Whether it's a new residence, a restoration or addition to an existing home, or the adaptive re-use of salvaged structures for residential purposes, every Worthington and Shagen home is unique and reflects the collaborative process among our staff and our clients.